United Portraits comes fully prepared and we do not require volunteers. However, we will never turn down a smiling face to help everyone look their best!
We've provided some additional information on volunteering to picture day.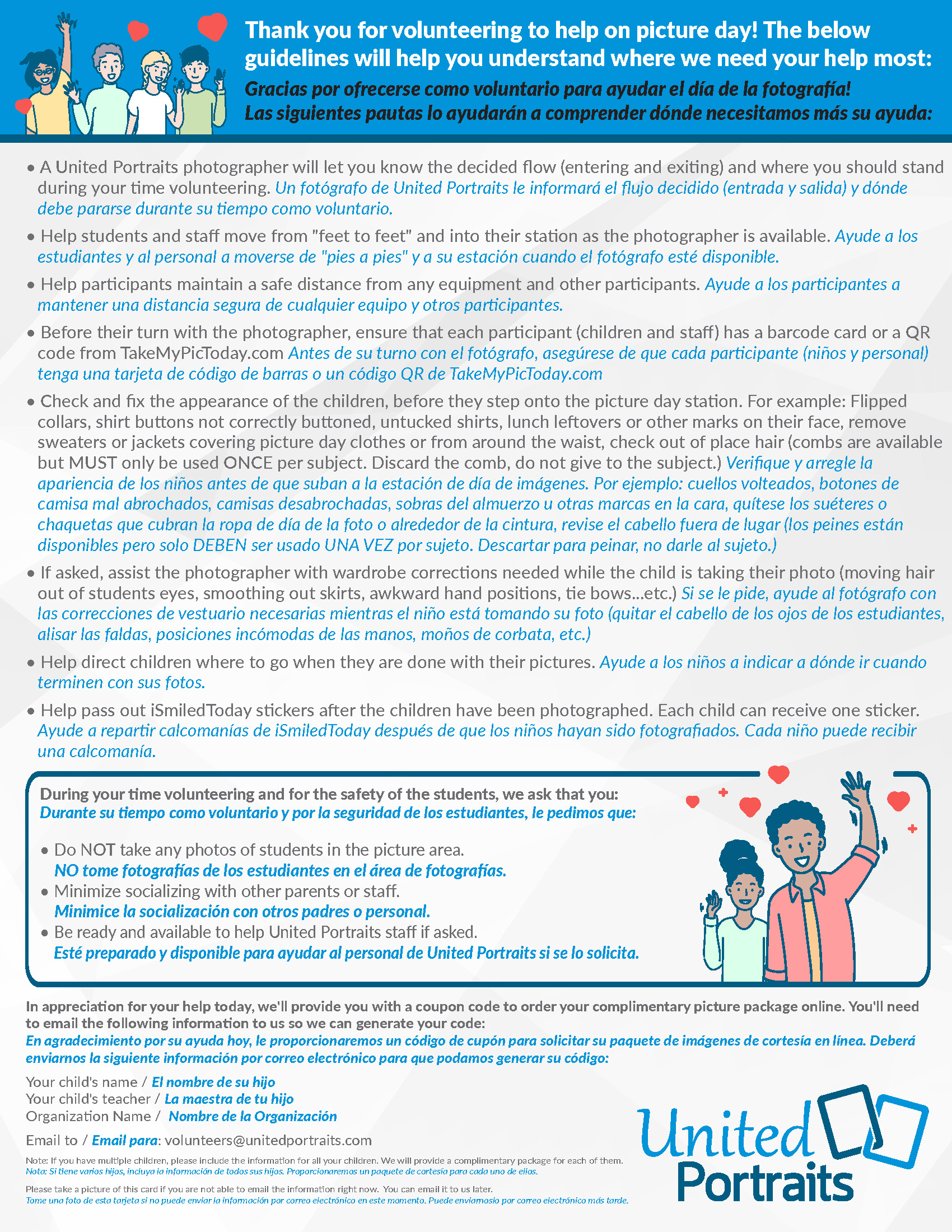 If you've volunteered on picture day, don't forget to email us:
Your child's name
Your child's teacher
Organization Name
We'll check our records and once you are verified as a volunteer, we'll generate a coupon code for you as a thank you for your help on picture day.