Administrator Service Items
Learn about some of the most commonly requested service items.
Don't see what you need? No problem, we can help create exactly what you are looking for! Learn about United Portraits by browsing our website. Invite your local United Portraits team members to meet with you. Decide if we are the right fit for your organization's wants/needs.
ID Card Solutions
Staff ID Cards, ID Cards for children, or both!
Let us make and print your ID cards, or ask about our ID Card Printer solutions where we leave one at your facility.
Make ID Cards on demand, watch this quick video on how.
Common Service Items
These are some common (but not all!) service items our clients ask for.
ID Cards
Banners
Posters
Visitor Badges
Postcards
SIS Discs
Photo Downloads
Safety Cards
Mosaic Posters
Bookmarks
Bus Passes
Fingerprint Cards
Group Photo Albums
Pictorial Binders
Hall & Bathroom Passes
Stickers
Yearbooks
Certificates
Awards
Graduation Items
Digital Photo Downloads
One of the most common requests from our clients is to get a copy of their photos we took and import them into their systems. Watch this brief tutorial to see how easy it is to download the already formatted files that can be imported into your systems in just a few clicks!
Bus Pass Options
It's the first day or week of school…those little ones just don't know what to do.
Administrators can't know each child and their transportation method home.
Such a simple thing, that makes a big impact. 
Choose from different styles, templates, types, colors, numbers, you name it-we got this!
We're here to help your organization run perfectly all the time.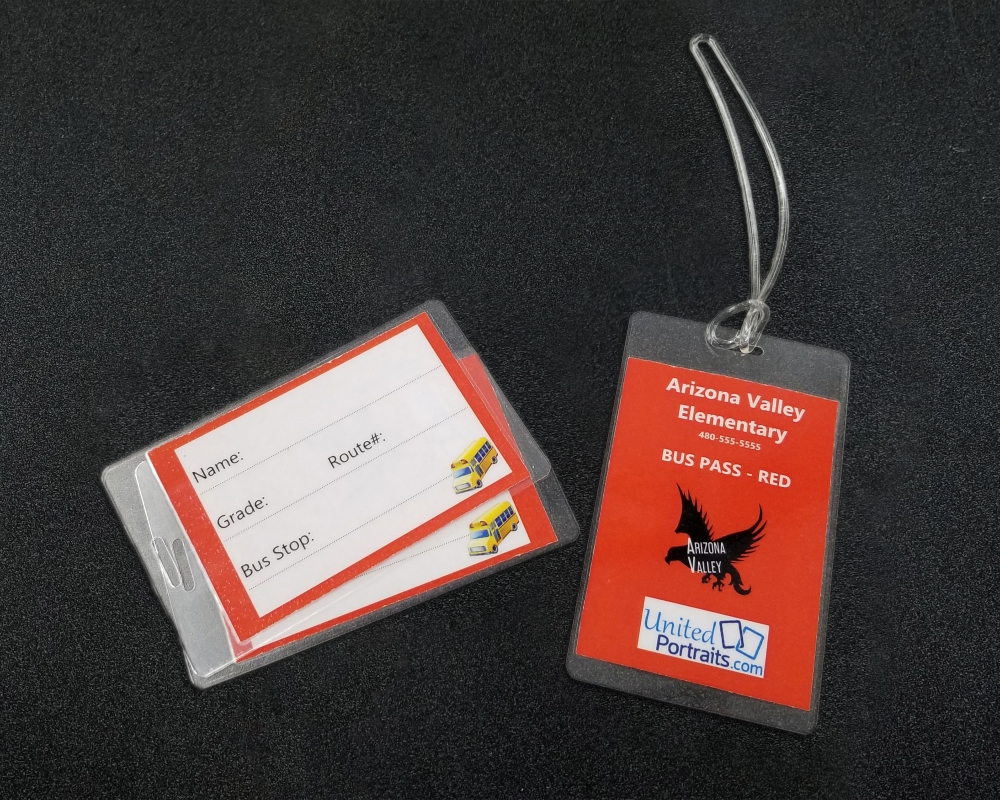 Picture Day Scheduling
Hand-writing, faxing, and manually making your picture day schedule is a thing of the past.
Use our online scheduling tool to ensure that you never miss a group & you don't accidentally have duplicates.

You can come back at any time and update, change, or modify your schedule. No need to send a revised schedule to us, it'll automatically update in our system!
Group Picture Names
Proofing your group picture has never been easier! Everything is done online.